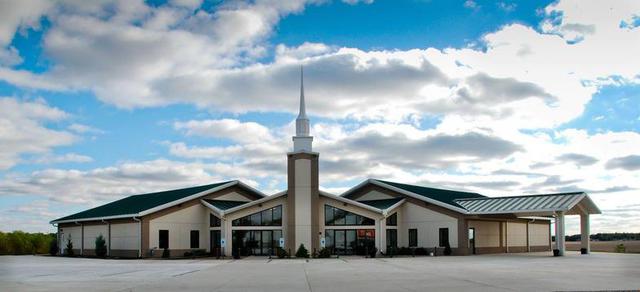 Springfield, Illinois

Dr. Rod Mattoon, Pastor

217-525-3553

I ntroducing to Y ou the T reasures from S cripture B ible S eries

" F eatures of these B ooks"

* T hese commentaries are being used by over 20,000 Pastors and 215 Bible Schools and colleges.

* A ll books are printed in beautiful, top quality, hard-back covers with strong binding for durability.

* T hey are expositional, verse-by-verse messages with an emphasis on practical applications for daily living.

* T he outlines are alliterated which aid in the presentation of the material.

* T hey are filled with sermon illustrations pertaining to the Bible text and also have an illustration index in the back.

* T he studies also contain interesting, easy to understand word studies from the Greek and Hebrew language that bring out wonderful truths and insights from Scripture.

* T he material is easy to read and understand. Teenagers have used them in their study of Scripture.

* T he books also contain topical and character trait studies that pertain to the passage.

* E very book has a subject index at the back for finding information quickly.

* T he books are based on the 1769 King James Version of the Bible.

Directions to Church

From Interstate 55, get off at Exit 100 East and go 1.5 miles. The church is on the right across from the Bobcat business. If you are on Sangamon Avenue, go about 2 miles east from Dirksen Parkway. Stay to the right. Go past the Road Ranger gas station and across the railroad tracks.

L
incoln
L
and
B
aptist
C
hurch
Last updated: January 27, 2016
Treasures From Scripture ~ a Ministry of

D r. Mattoon has been preaching since 1972.

He spends an average of 20 to 25 hours per week

studying the Word of God.

In Bible College and seminary, he majored in Bible

and has minored in Christian counseling.

Much of the material in the books can be used

in counseling people with their problems.

The books are very practical. They contain historical information

and Bible customs that will help to enrich your teaching or preaching

and make it interesting and informative.

If you have difficulty finding time to study,

these books will help in a huge way.

Church Schedule

Sunday School
10:00 A.M.
Sunday A.M. Service 11:00 A.M.

Sunday P.M. Service 6:30 P.M.

Wednesday Night 7:00 P.M.

Service

4474 Camp Butler Rd, Springfield, IL 62702